Register by Feb. 17 for Trosky Camp---Year 3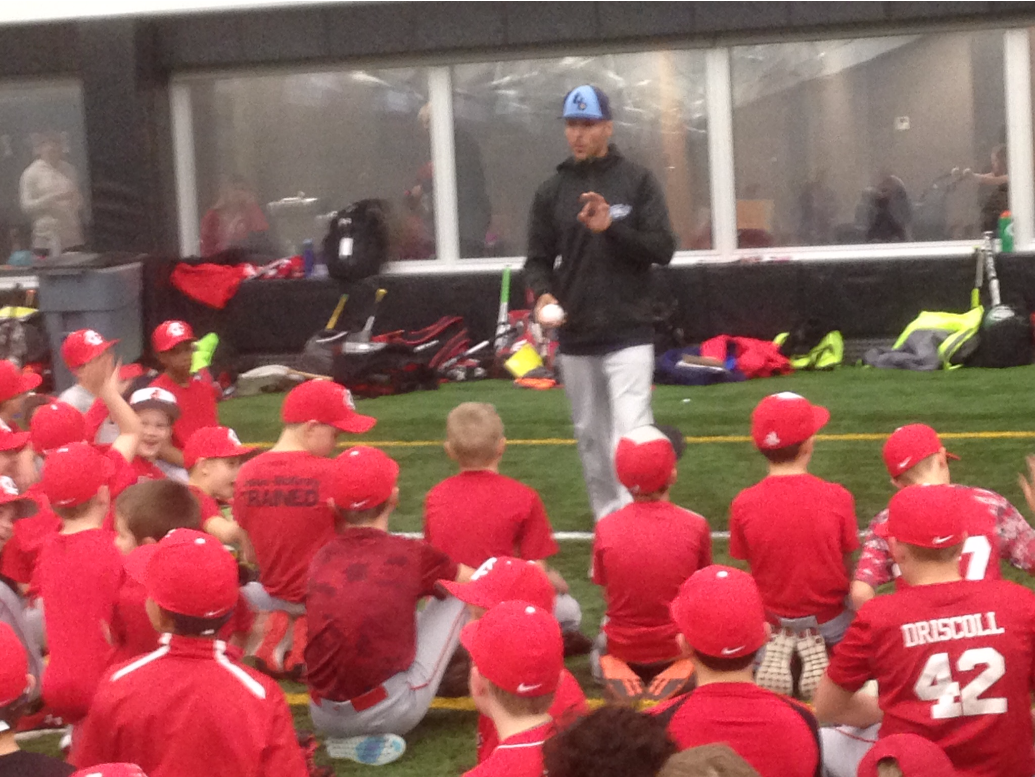 (Photo: Coach Trosky and LHBC players at 2017 camp)
For the third straight year, City High baseball and the Little Hawks Baseball Club welcome Nate Trosky, one of the premier infield and mental coaches in the world, to HTRC on Saturday, February 23, and Sunday, February 24.
Coach Mitchell and the LHBC board would like all players from 10U through high school to attend and take advantage of this exciting opportunity.

Sat. 2/23 from 5 to 9 p.m. for all 10U, 11U, and 12U teams, plus 13U White
Sun. 2/24 from 10 a.m. to 1 p.m. for 13U Red and high school players
Register by February 17. Cost is $100 per player. Please make checks payable to the Little Hawks Baseball Club.
The mission of Coach Trosky's camps is to be instrumental in the development of amateur baseball players---both in mind and body---so each athlete reaches their full potential. Don't miss this session on how youngsters in baseball can work to become a Six-Tool Player.