Scroll down to read about LHBC teams in action for 2019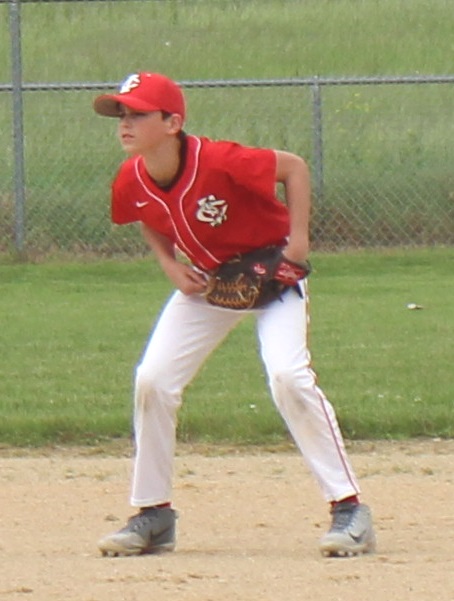 June 15-16

(Photo: Braden Brentner, 13U White)
14U White 
Little Hawks 14U White finished in fifth place with a record of 2-3 at the Cornshucker Silver Slugger tournament in Marion. 
The Boys from Iowa City wrapped up their 2019 season with wins over Jr. J-Hawks White, 8-6, and the Swing Kings, 10-3.
13U White 
In weeknight play, Little Hawks 13U White scored an 8-4 win over Williamsburg White.
Graham DeBerg led the team with 3 singles and an RBI, Raymond Nugent contributed a 2-run double, and Jack Kahle had a single, 2 walks, and 3 runs scored.
Tate Williams gave up no runs and struck out 4 in 3 innings pitched, while Lucas Klaus recorded 5 strikeouts in 3 innings.
9U Team 
The Little Hawks 9U team went 1-2 at the TBK Midwest Turf Games in Bettendorf. 
Ira Hall had the brightest performance of the weekend, recording 7 strikeouts in just 3 innings pitched. Coden Kurtz and Jake Ragan combined to add an additional 10 strikeouts for the Little Hawks. Chase Williams, Marshall Sheldon, and William Feagler each had 4 hits on the weekend.  
The 9U team will finish their season at the AAA State Tournament in Des Moines on June 21-23.

June 8-9

14U White 
For their second straight tournament, Little Hawks 14U White advanced to the championship before losing to the same opponent.
In the Trojans Hawkeye Classic, 14U White went 3-2, including a heartbreaking 10-7 title game loss to the Juggernauts, with the team unable to hold a 3-run lead. 
On June 1-2, in the Prairie Hawks Classic, the Little Hawks also finished 3-2, with the title game score 12-4 in favor of the Juggernauts.
9U Team 
The Little Hawks 9U team finished 2-1 in Des Moines at the CIS Line Drive Select 30.
In pool play on Saturday, the Boys from Iowa City tallied 7 runs in the third inning of a 14-10 win over Elkhorn Prime Navy, with Beckett Roos, Jack Fleming, Chase Williams, and Coden Kurtz all driving in runs. Game 2 was a 9-2 win over Johnston Fire.
The Little Hawks then lost on Sunday in bracket play, 8-7 to Rally Time. Marshall Sheldon went deep with a home run in the second inning.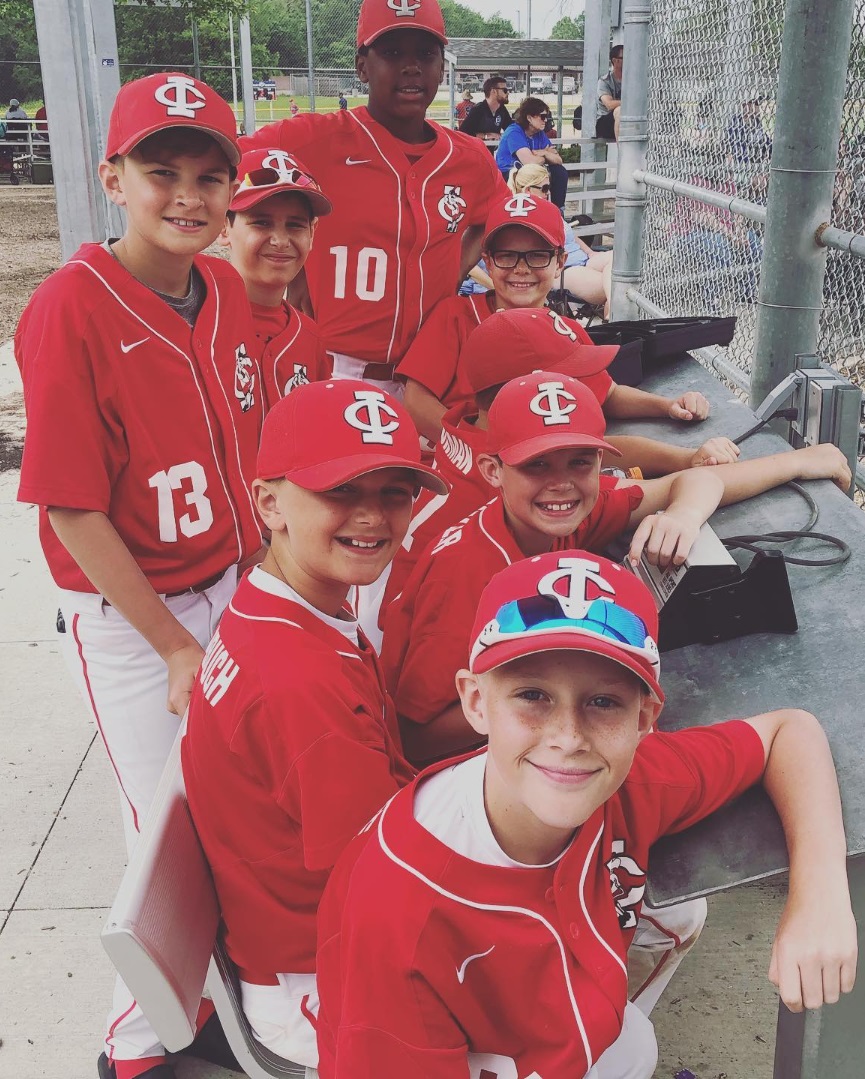 June 1-2
9U Team  
In the Little Hawks Classic, the 9U team began play on Sunday with a 13-11 win over the Lumberjacks. Jake Ragan allowed just 2 hits and 3 runs over 3-1/3 innings, striking out four. 
The Boys from Iowa City built an 8-run lead over five innings, only to have the game tied at 11 going into the top of the sixth. But the Little Hawks scored 2, and then sealed the victory in the bottom half by picking off a runner at second base for the final out.

The team was eliminated from bracket play following a 13-9 loss to Barnstormer Clutch.



For the weekend, Coden Kurtz led the offense with 5 hits, and Chase Williams added 4. William Feagler stole 8 bases, and the team combined had 23 steals.


Memorial Day Weekend

(Photo: 12U Red, Memorial Day tournament in Kansas City)
12U Red
Little Hawks 12U Red traveled to Kansas City to compete in the Memorial Day Select 30 Tournament against teams from across the country.
The Boys from Iowa City went 3-0-1 in pool play, good enough to earn the number 5 seed, with only the top 8 teams advancing to bracket play. To celebrate their success, the team attended a Royals-Yankees game.
On Monday, 12U Red took on number 4 seed KaMo Krush. Pitchers Cal Vitense and Adam Bowman allowed only 1 unearned run on 2 hits. On offense, the team had a 4-run second inning and rolled to a 6-1 win to advance to the semifinals. 
Against number 8 seed STL Force Elite, a team the Little Hawks defeated in pool play, 12U Red ran out of steam in the final inning, surrendering 7 runs for an 11-5 loss to the eventual tournament champions. 
The Little Hawks played their best baseball so far this season, with all players having a role in the success of the team.
Week of May 20
11U White
In recent weeknight league play, Little Hawks 11U White recorded wins over Clear Creek-Amana 7-4, and Regina 18-10, as well as a 9-9 tie with Solon.
Ace reliever Vaughn Koizumi has been the team's leading pitcher, and Carter Slager and Alex Jacobus have both delivered strong starts.
Keontae McMillan hit the first home run of the year for 11U White against Solon, and he is also the team's RBI leader. Emory Fern has a batting average nearing .600 so far this season.

Drew DeBerg at first base and Calvin Medea-Kapp and Keegan Holland at second base are making solid contributions on defense.
May 11-12
12U White
At the Great 8 Series in Des Moines, Little Hawks 12U White went 2-1 before being rained out on Sunday, resulting in a third place finish. 
Aidan Wetmore collected his first round-tripper of the year, as he and Parker Sutherland sparked the offense by combining to reach base safely in 11 of 14 plate appearances.
On defense, 12U White had just 2 errors in the 3 games. In a 16-0 blowout win over Linn-Mar Black, pitchers Tytan Griffith and Parker Sutherland held the opponent to only 2 base runners.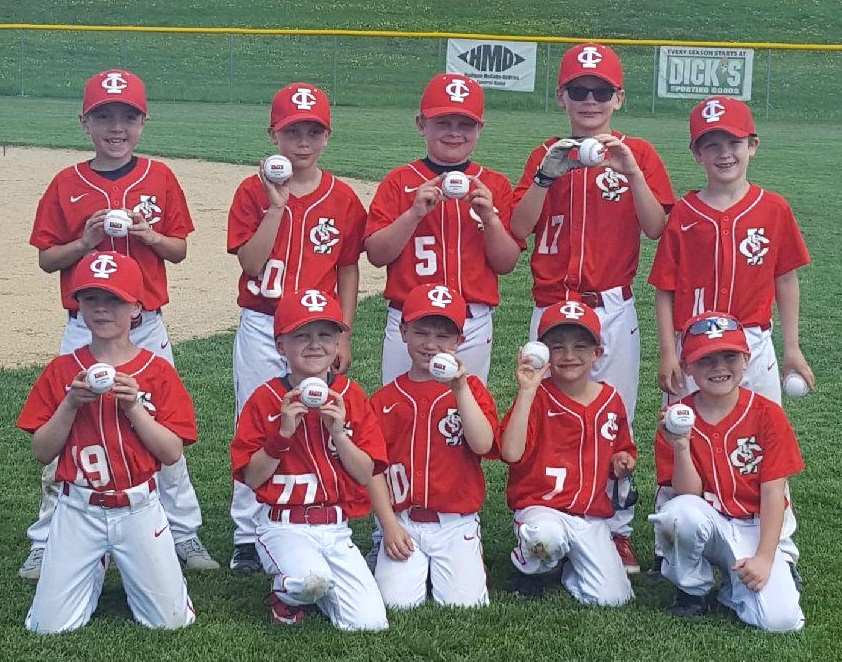 May 4-5
(Photo: 7U Red, tournament champs on May 5)
13U White
Little Hawks 13U White traveled to Central Iowa and picked up their first win of the season, 7-4 over Waverly-Shell Rock Gold, in bracket play at the CIS Bring the Heat tournament in Nevada.
For the game, the Boys from Iowa City had 10 hits, with Zach Horch, Max Jacobus, and Raymond Nugent all contributing doubles. Zach Fern delivered 2 singles.

Lucas Klaus pitched 3 innings and struck out 9. Graham DeBerg struck out 3 in 2 innings pitched.
In other tournament games, 13U White tied the Charles City Comets in pool play, and lost to the Ballard Bombers in both pool and bracket play.
13U Red
Little Hawks 13U Red made a trip to Wheeling, IL, for the Experience the Turf tournament. 
On Saturday, the Little Hawks went unbeaten in pool play, topping Raiders Baseball Academy 7-5 and Victory Baseball 6-2. 

As the number two seed in bracket play on Sunday, 13U Red defeated the 643 Hounds 10-2 behind a strong pitching performance by Jake Mitchell, who went the distance on the mound.
In the championship game, trailing the Lake County Lightning 4-0 in the fifth inning, Nic Reemstma got the offense going with a double, and the team followed his lead by tying the score. Then, tied 5-5 in the seventh, the Little Hawks loaded the bases and Cale Seaton provided the game-winning hit for a 6-5 victory. 
The 13U Red coaches credited the entire lineup for contributing, and especially noted strong pitching from Jake Mitchell, Nic Reemstma, and Drew Larson.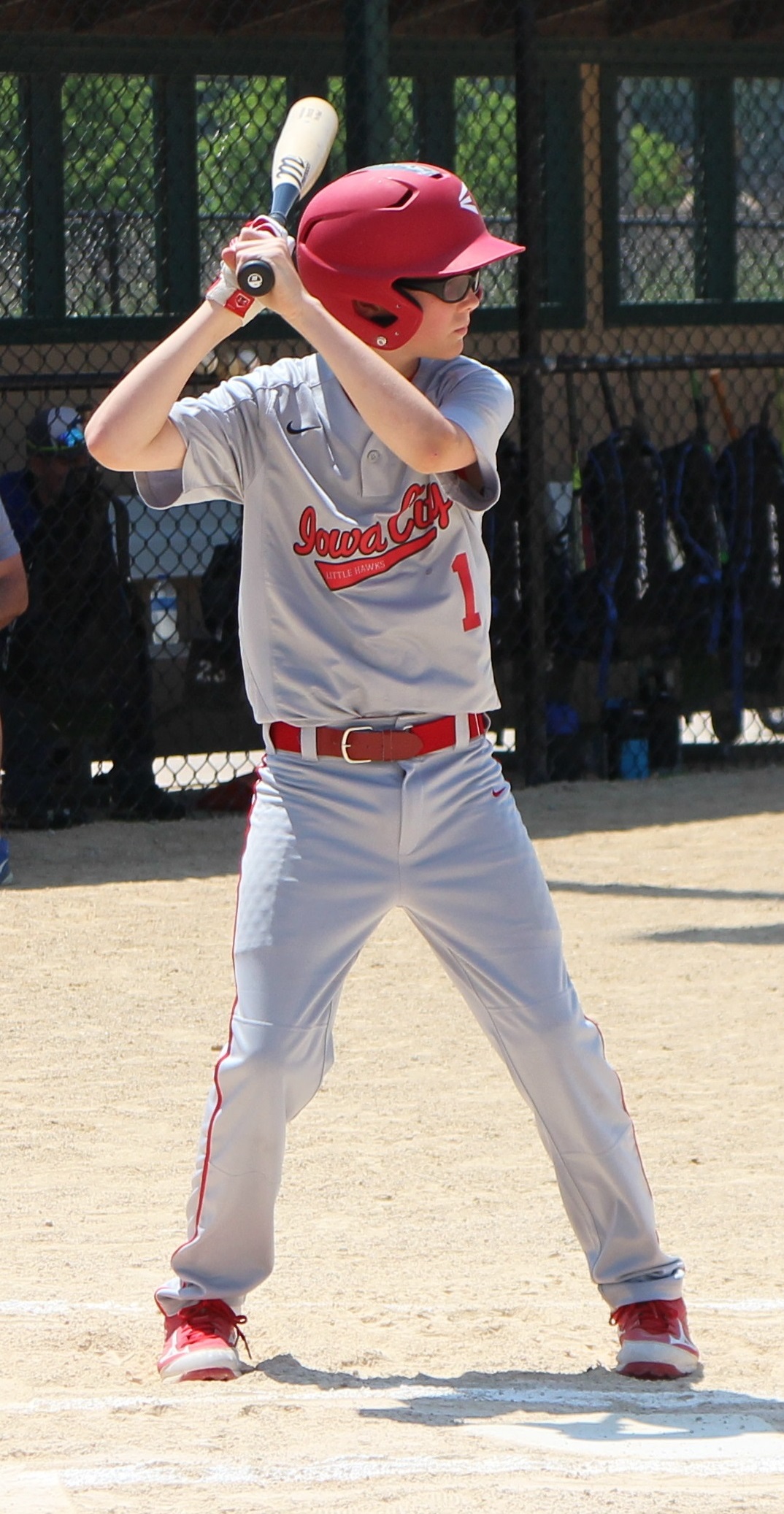 (Photo: Parker Sutherland, 12U White)
12U White
Little Hawks 12U White played in the PST AAA tournament in Cedar Rapids, going 3-1-1 and reaching the championship game, which was rained out after 2 innings with the Boys from Iowa City down 2-0. 
Pitching was the highlight of the weekend, led by Tyler Wilkinson going 6 innings, giving up only 1 hit and 0 runs with 8 strikeouts. Tytan Griffin went 4-2/3, allowing only 1 run and striking out 7. Connor Nicpon went 6 and allowed just 2 earned runs while striking out 8.
Defensively, 12U White catchers combined to throw out 7 runners attempting to steal, with Aidan Wetmore cutting down 4 and Tytan Griffin 3.
Offensively, the Little Hawks outscored their opponents 33-10. Aidan Wetmore reached base successfully in 10 out 13 plate appearances, including 4 doubles, 2 triples, and 6 runs scored. Tyler Wilkinson was 6-for-11, Parker Sutherland was 5-for-11, and Dylan Williamson was 3-for-4 in limited playing time.
After a slow start, 12U White has recorded 5 wins in 7 games.
11U White
Little Hawks 11U White played in the CIS Bring the Heat Tournament in Nevada, IA, claiming their first weekend tournament win of the season, 9-2 over the Southern Iowa Wildcats in bracket play.

For the game, the team rapped out 10 hits over 5 innings, including a triple from Keontae McMillan, 3 hits and 3 RBIs from Christian Rossi, and 2 doubles by Alex Jacobus. Vaughn Koizumi and Carter Slager combined for 9 strikeouts in 5 innings pitched. 
Other games included two hard-fought losses to tournament champs Waukee Storm and a pool play loss to the Ankeny Avengers. This was the team's first overnight tournament trip, with 7 of the 11 players experiencing travel baseball for the first time.
Recent weekday league play results have included a 16-2 win over West Branch and an 11-5 victory over the Tipton Terrors.
11U Red
At the PST Classic, Little Hawks 11U Red beat Tigers Black 9-4 on Saturday and then lost 9-6 to the South Tama Trojans. Blaine Heick and Cal Vitense each had 3 hits for the day. The team lost their first game in bracket play on Sunday, 17-16 in extra innings to the Titans. 
9U Team
At the Rager tournament in Davenport, William Feagler led Little Hawks 9U in hits for the weekend as the team lost 3 games to tough opponents.
On defense, Chase Williams contributed solid play at catcher, as did Jack Fleming in right field. Ira Hall, Marshall Sheldon, and Coden Kurtz delivered strong pitching efforts.
8U White
Little Hawks 8U White went 0-3 at the Clipper Classic in North Liberty. Vinny Stucky had a big bat all weekend with a double, 3 singles, and 4 RBIs, and he recorded 14 strikeouts pitching.
7U Red
Little Hawks 7U Red went 4-0 on the weekend to claim the tournament championship at the Rager in Davenport. 
The Boys from Iowa City defeated Rage 16-8 in the title game on Sunday. Trailing 8-4 in the fourth inning, 7U Red scored 12 runs in their last two at-bats. 

Chase Thrapp went 3-for-3 with 2 RBIs, and Thiessen Loria went 2-for-3 with 6 RBIs. Defensively, the outfield play of Ashur Eckhardt, George Napoli, and Micha Farrell helped turn potential extra-base hits into singles.
April 27-28
9U Team
The Little Hawks made their season debut in the Quad City Hitman Classic. After going 0-2 in pool play, the team then went 2-0 to win the silver bracket.
Beckett Roos, Caiden Lehman, Chase Williams, and Ira Hall delivered key hits in the tournament, while Jack Fleming and Oliver Erickson contributed with solid defensive play. William Feagler, Jake Ragan, Marshall Sheldon, and Coden Kurtz pitched at least 2 innings each.
The 9U players made big improvements each inning and game, adjusting well to playing many positions and under different situations.
April 20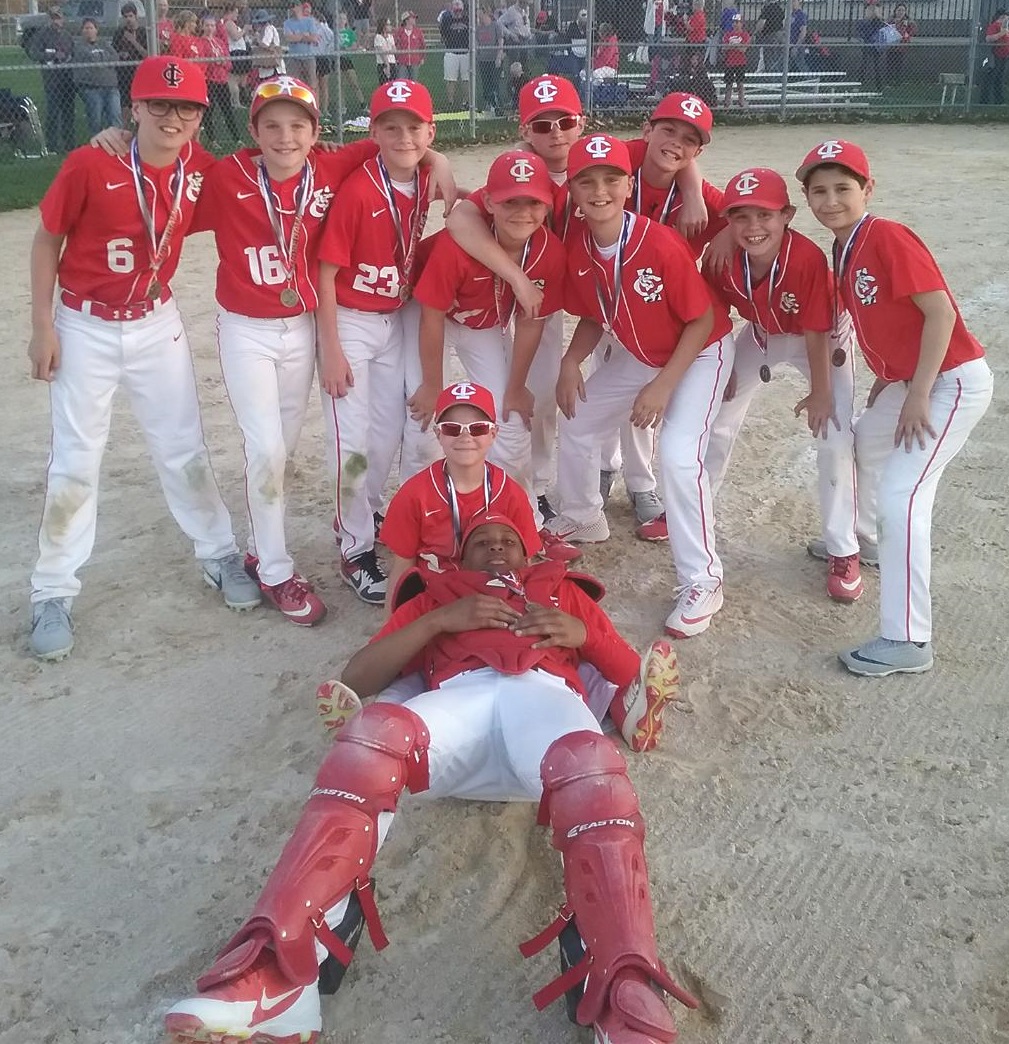 (Photo: 11U Red, tournament champs on April 20)

7U Red
Little Hawks 7U Red began their season with a 1-1 record in the Triple Crown Classic played at City Park.
In a big 27-6 win over Tigers Black, Weston Hartwig had 5 hits, including a home run, and Thiessen Loria also went deep for the Boys from Iowa City.
Ashur Eckhardt and Cavan Hurlbutt also collected 5 hits, and George Napoli had 6 RBIs.
The Little Hawks then fell 15-5 to eventual champion Cedar Rapids Reds-Red. Cavan Hurlbutt and Jory Hoffman each had 4 hits. 
On defense, George Napoli made the play of the day from deep left field when he threw out a runner trying to stretch a single into a double.
11U Red
Little Hawks 11U Red won the Triple Crown Classic at City Park, going 3-0. Chris Davis reached base 8 times in 9 plate appearances and had 10 stolen bases.
In a 12-2 victory over the Muscatine Cardinals in the championship game, Kevion Estremera hit 2 home runs, and Cal Vitense got the win, allowing only 2 runs on 3 hits with 4 Ks.
In pool play, Andrew Panzer allowed 1 run on 2 hits and struck out 4 in a 17-1 win over Bulltown. Against Wilton, Adam Bowman threw 3 innings, allowing only 1 hit and striking out 4. Blaine Heick closed out the game with 2 Ks.
8U White
Little Hawks 8U White played their first kid pitch tournament at the Triple Crown Classic at City Park, finishing 0-2. Kenzen Holland led the team in pitching with 7 strikeouts.
April 6-7
14U Red
Little Hawks 14U Red finished 2-2 in the Battle of the Borders at Holiday Park in Des Moines.
In a 3-2 loss to EAA Prime Red, Cooper Drake pitched 3 strong innings, allowing 5 hits and only 1 walk, with 3 strikeouts. Isaiah Svoboda, Ben Kueter, and Ryan Ott each had a hit, while Alex Knudtson recorded a double.
The Boys from Iowa City then defeated the Lincoln Rebels 8-7. Isaiah Svoboda had 2 hits, Ben Kueter contributed 2 hits and 3 RBIs, and DJ Hodges smashed a 3-run homer in the first inning.
In a 7-4 win over the Papillion Storm Chasers, Austin Rindels allowed only 1 hit over 3 innings while striking out 3. Ben Kueter had a hit and 2 RBIs, and Ryan Ott had a double and 3 RBIs
In Game 4, 14U Red lost to the Suburban Aces 10-9. Ben Kueter once again led the offense with 3 RBIs, including a towering home run in the first. Ty Hall contributed a 3-run double that gave the Little Hawks a lead late in the game.
8U White
Little Hawks 8U White played their first games of the year at the Pre-Season Showdown in Rock Island, IL.  In this coach pitch tournament, 8U White went 0-3 but combined for 36 hits, with all players hitting at least a single. Vinny Stucky led the team with 2 home runs, Jackson Wiltz had 2 triples, and Alrik Swanson, Kenzen Holland, and Arrow Westerdahl contributed doubles.
GO LITTLE HAWKS!