See below for late summer and fall baseball opportunities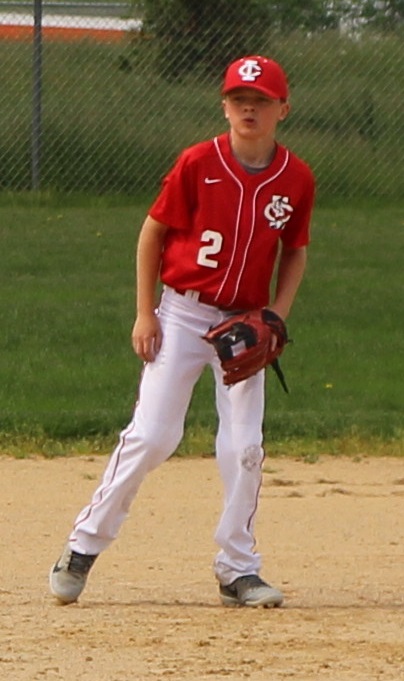 (Photo: Owen Hicks, 12U Red)
Late summer and fall baseball camps, leagues, and skills programs are available in the Iowa City area for boys ages 6 to 14.
Iowa City Boys Baseball
Click here for information on Iowa City Boys Baseball:
Ages 6-12 play at City Park on Monday and Wednesday nights.

Ages 13-14 play at Mercer Park on Sunday afternoons.
Hawkeye Baseball Camps and Leagues
Click here for information on University of Iowa camps and leagues starting in September.
Diamond Dreams
Click here for information on programs at Diamond Dreams Sports Academy in Coralville.

Cornell College
Cornell College in Mount Vernon is offering baseball activities for grades 3-6 and grades 7-12 from September 8 through October 20.

USSSA Youth Baseball Fall League (Cedar Rapids)
Click the following PDF for information on youth baseball this fall through Cedar Rapids Parks and Recreation. 

2019 USSSA youth fall league.pdf 
Click here for online registration and select "Youth Sports" from the menu on the right. The registration deadline is Monday, August 12. Games begin the weekend of August 24 and continue through the weekend of October 20.