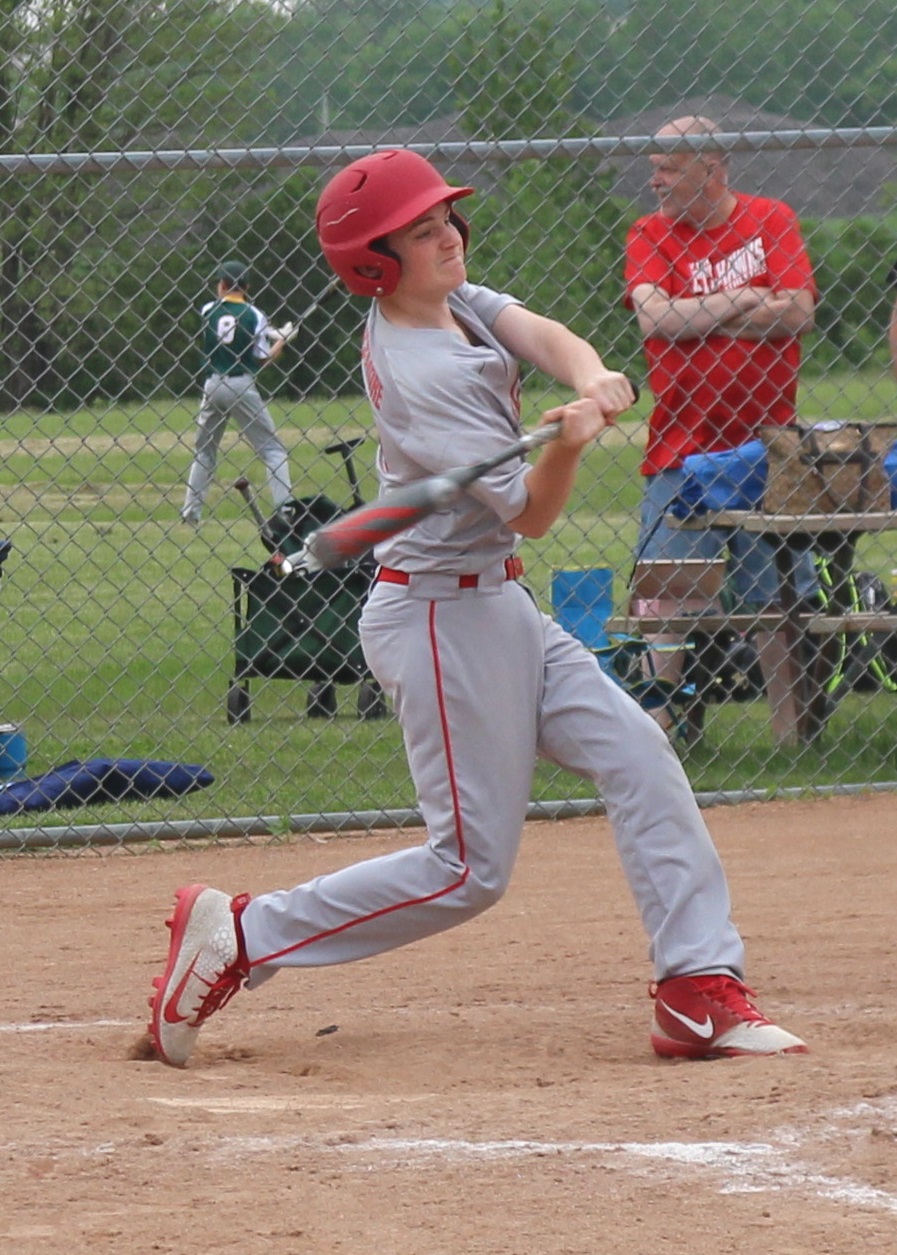 Free admission for LHBC players wearing game jerseys
(Photo: Aidan Wetmore, 12U White)
Let's pack the ballpark and show our Little Hawks spirit by wearing red and white on Friday, July 12, at Mercer Park. 
City High Baseball will recognize the Little Hawks Baseball Club between games against the West High Trojans. The sophomore teams play at 5:00 with the varsity to follow.
Between games, LHBC teams will walk on the field with their coaches and be introduced to the fans. Players should wear their cap and game jersey (red jersey if possible). 
LHBC players will receive free admission if they are wearing their game jersey. 
All players should be with their teams and ready to walk on the field by 6:00.
GO LITTLE HAWKS!