City High varsity finishes 25-16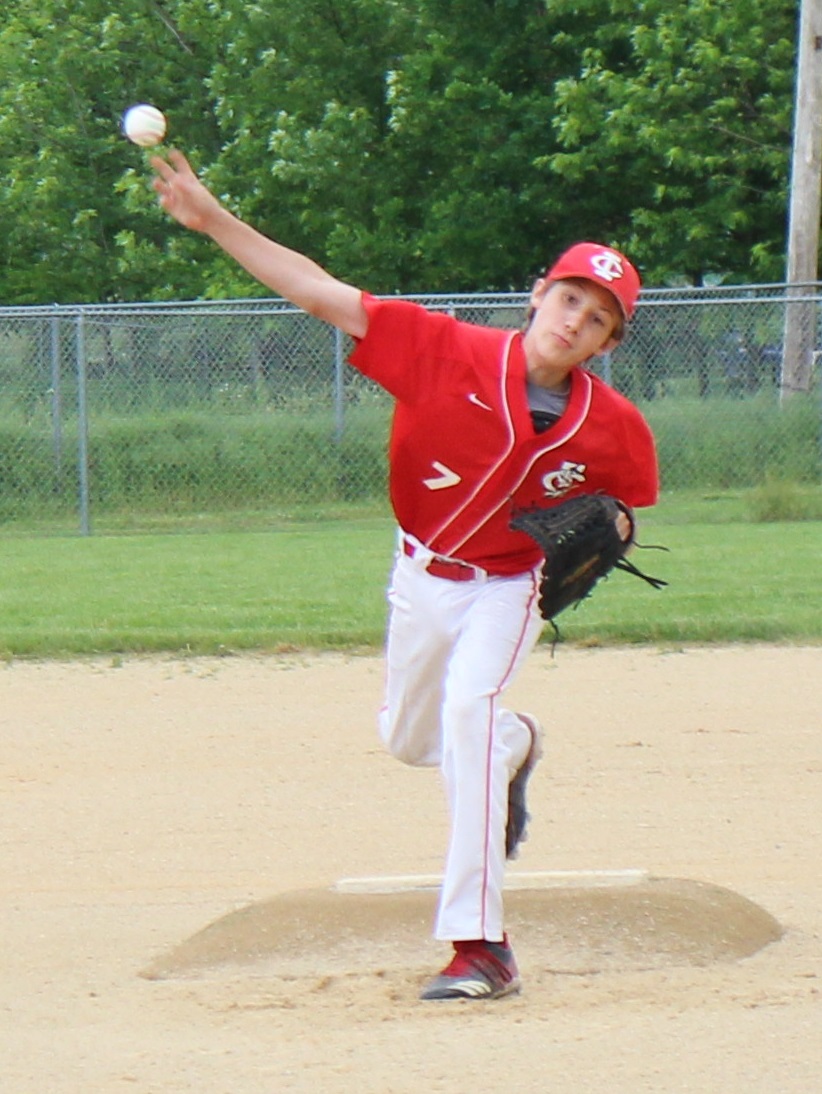 (Photo: Graham DeBerg, 13U White)

The City High baseball season ended Monday, July 22, with the Little Hawks losing in a Class 4A sub-state semi-final, 10-9 to Pleasant Valley. The Spartans eventually earned a trip to the state tournament. The Little Hawks finished their season with an overall record of 25-16.
Coach Brian Mitchell offered the following comments as a wrap-up for 2019. 

The success we have had at the Little Hawks club level over the past several years can be seen at all levels of our high school program:
Our varsity players primarily came from LHBC.

The past two summers, the sophomore team has won the regular season MVC title and finished second in the CRANDIC post-season tournament. This year, the sophomores finished 31-9 overall. 

The freshmen finished 20-12 overall after starting with a 1-7 record. This was quite a turnaround, as the team featured a combination of eighth and ninth graders who had their first significant high school competition.

For the varsity, Liam McComas was named 1st Team All-Conference, 1st Team All-District, and 3rd Team All-State. Brady Herzic earned 1st Team All-District Pitcher and Honorable Mention All-Conference. 
Garrett Bormann was named 2nd Team All-District and Honorable Mention All-Conference. Zach Kuepker was named 2nd Team All-District and 2nd Team All-Conference. 

Cade Hanrahan and Ry Threlkeld-Wiegand received All-Academic honors in the MVC. The two were also among eight City High valedictorians for 2019, and Ry received a great honor as 2nd Team Academic All-State.

The varsity will lose several key contributors:
Liam McComas, who will attend UNI and play football, hit .371 with 4 home runs, 12 doubles, and 2 triples. 

Zach Kuepker hit .377 and was an outstanding right fielder.

DJ Heck struggled with a wrist injury his senior season, but will attend the University of Iowa to play baseball.

Cade Hanrahan, Ben Steve, Sam Lewers, Brady Herzic, and Ry Threlkeld-Wiegand were significant players who will also be missed.
The junior class will return starters Garrett Bormann, Kolbe Schnoebelen, and Reese Hayden. Returning starters also include freshman Gable Mitchell, who had a tremendous season at shortstop, and freshman Carter Seaton, who played a significant role as a left fielder. In addition, freshman pitcher John Klosterman will return after posting a 3-0 record and a 2.63 ERA.

The depth at City High continues to improve, as shown by our records and talent level. This is all from the hard work put in during their years in the LHBC and at CHS!
Varsity Season Stats
For more on City High games in 2019, see I-Score. For varsity stats, click here. For coverage of local high school sports, follow Your Prep Sports.
Sophomores 
For season information, see GameChanger.
Freshmen  
For season information, see GameChanger.